Sometimes Life Throws You A Curveball…
Tuesday April 5, 2011 - Author: NightStorm - No Comments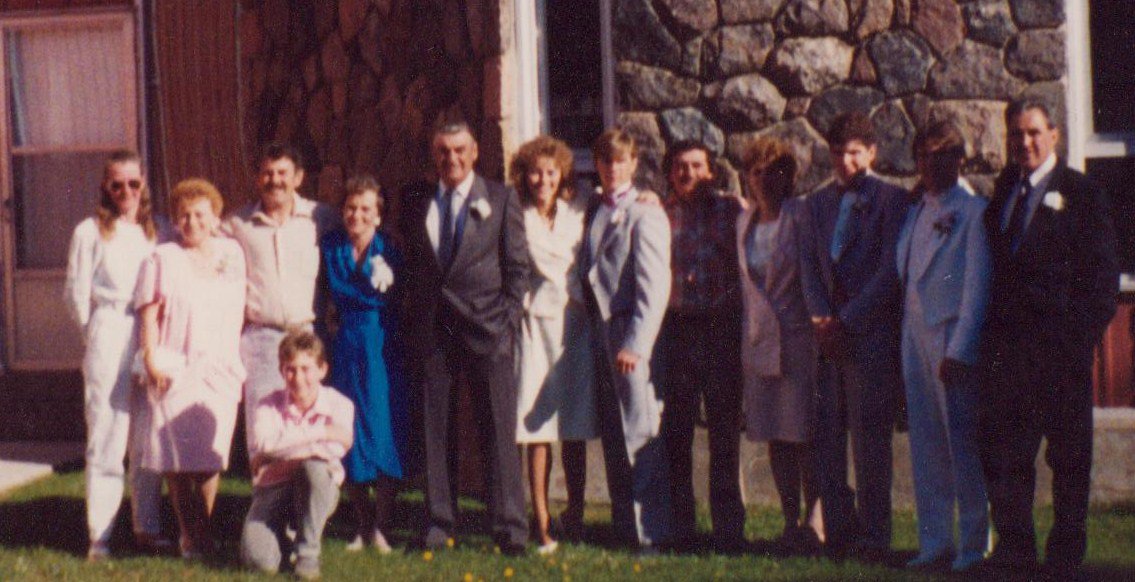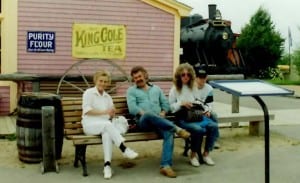 I was 8 the first time I met my grandparents.  it was a big thing for me, too.  Having never flown before, the chance to fly all by myself at 8 years old was an awesome experience.  And this wasn't just a small flight, either… no, I got to actually cross the entire country, from Coast to Coast.  Flying out of Victoria (in a window seat, of course) right to Halifax (with a layover in Vancouver, and a brief stay of a few hours at Toronto Pearson).  By myself.  At age 8.  Obviously, I grew up in a different World than people find their children in now.  Anyway, it was the first chance I got to meet my Dad's parents… as well as a sister of his that I had only barely spoken to on the phone, and his oldest brother.To say it was an enlightening experience would be to downplay it.  My grandfather was a military man.  You addressed him with respect, and always called him sir… unless you were one of the grandchildren, in which case he was a tall respected guy that liked to garden and build.  The strictness was gone.  I could have probably gotten away with anything during that trip… not that I wanted to test those waters, because I was 3000 miles from home, and it was a long walk back to Halifax.  Grandma was a cook.  I say it like that, because I can't even begin to come up with a better word.  I would wake up at 7 AM, and the kitchen would be FULL of food.  Doughnuts, muffins, toast, pancakes, fruit.  I don't know if she ever actually slept, or if she just spent the nights baking for the purpose of blowing my mind each morning… but there it was.  She also liked to shop.  While we spent some time at one of the local malls drinking milkshakes (or stopping at the local Dairy Queen), her shopping of choice was at a little place called "Frenchie's".  I don't mean to call it that as a derogatory term towards those of French heritage… the actual store name was "Frenchie's".  It was like the superstore of Value Village clothing.  They had these massively huge boxes of clothes that they would roll out.  It was a free for all, and the safest place to be was by Grandma.  She was small… and you don't screw with small people.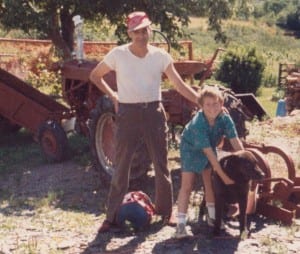 During that first trip, I got to see more of Nova Scotia than I had ever even seen of my own home province at the time.  My aunt Lesa and Uncle Peter (now in the arctic somewhere) toured me through all of the old Forts.  My choice in attire for some of these excursions was slightly less than stylish by today's standards, but you know what?  It gets damn hot in Nova Scotia in the summer when there is no shade.  Anyway, we would go on these day trips to the Forts… and when we got back, there would be Grandma cooking away.  "What do you want for dinner?  I'm set to make anything" was the general feeling.
I flew back out to Nova Scotia again when I was 14.  Again, I was alone on this trip, but the gathering when I got there was much more lively… it was Lesa's wedding (the last child of my grandparents to marry off) to Peter, and people from all over were there.  I had met a good chunk of them the prior summer in Ontario at my cousin Robby's wedding, but it was still an amazing experience.  I went for a month that time.  Though my grandfather's health wasn't what it was when I was there 6 years prior, they were still the perfect image of grandparents, taking me all over town (and out of town), running the fine line between parents of authority and spoiling the grandkids rotten (isn't that what Grandparents are supposed to do anyway?).  At 14, I was given a chance to actually go shark fishing on the Bay Of Fundy… now, remember, I'm 14 at this point, and while I grew up around the Ocean, watching a bunch of grown men fish for 1500 lb shark was certainly a moment that made me feel like a grown up.  It was during this trip that I lost two people back home though.  My best friend Kjell was killed in a car accident while on a vacation of his own, and my grandfather Harry (on my Mom's side) passed away after a fight with cancer.  Both of these things took place without me even knowing, and while I admit I resented my Grandparents for keeping it from me at the time, I look back now and I understand why they didn't tell me.  Everything they did, was to try and make sure I stayed happy and enjoyed my trip there.
My third trip to Nova Scotia to see my Grandparents was with my parents.  It was their 50th anniversary, and we had a massive family reunion there.  That trip was definitely memorable.  One of our friends from Pender actually followed us back to Nova Scotia on his motorcycle, showing up the very night of the party (surprising us all as he walked into the event).  I got trusted to actually have free reign of the quad on the property… a very large piece of land overlooking the Bay of Fundy… acres and acres of blueberry fields, forest, and trails… Hell yeah.  But probably one of the strongest memories was one that still bothers me now.  Remember, I was 16 during this trip.  I was young, stupid, self-centered, and of course I thought I knew everything.  Which meant that I knew next to nothing.  I had just finished a blowup argument with my dad (in front of everyone) about something… I don't even remember what, it was so stupid.  I stormed down to the room we were staying in under the garage, and was closely followed by my grandfather.  Scared the shit out of me when he came in.  This Military guy who I had been raised with horror stories of, who just watched me disrespect both my parents, as well as my grandparents by storming off their porch after likely saying some unflattering things to my parents in their presence (I was 16, I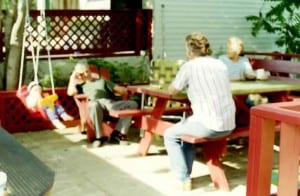 don't remember what I said), who has towered over me everytime we are standing together, who had a career of being called sir and getting paid to yell at people… here he is, standing in front of me.  And what does he do?  Sits down next to me, says that my parent both love me and are only trying to do what's best for me, and that he would like to see me come back to the group upstairs whenever I am ready.  That was it.  It was a very enlightening experience that I have actually kept with me all this time.
A few years ago, while I was still in Michigan, Dad called me.  This man who had always been there, who I was certain would always be there… Grandpa had passed away.  His health had been steadily declining over the years,as that's what happens when you get older.  My brain still could not really process the message though.  It had been a long time since I had seen him… the last time, in fact, was during that trip when I was 16.  I still think back on those trips though.  I can't remember everything, but some of it will stay with me forever, I am sure.
A little over an hour ago, I got a message on facebook from my Aunt Lesa, who had been staying with my Grandma since a little after Grandpa died.  At some point this afternoon, my grandmother passed away, with Lesa and her son James (my cousin) by her side.  I don't know the specifics, other than that our family is scattered across the Country, and we've all lost someone of terrible significance to us all.  I imagine sometime in the next few days it will begin to sink in, but right now it's still hard to believe.  Yeah, she had some rough times lately, and fell real ill the past few months… but being this far away, it all seemed a little unreal.  I suppose this showed me how real it actually was.  My family has lost two amazing people in my grandparents… but we are better for having known them.  They will be missed, but wherever they are, they are together again.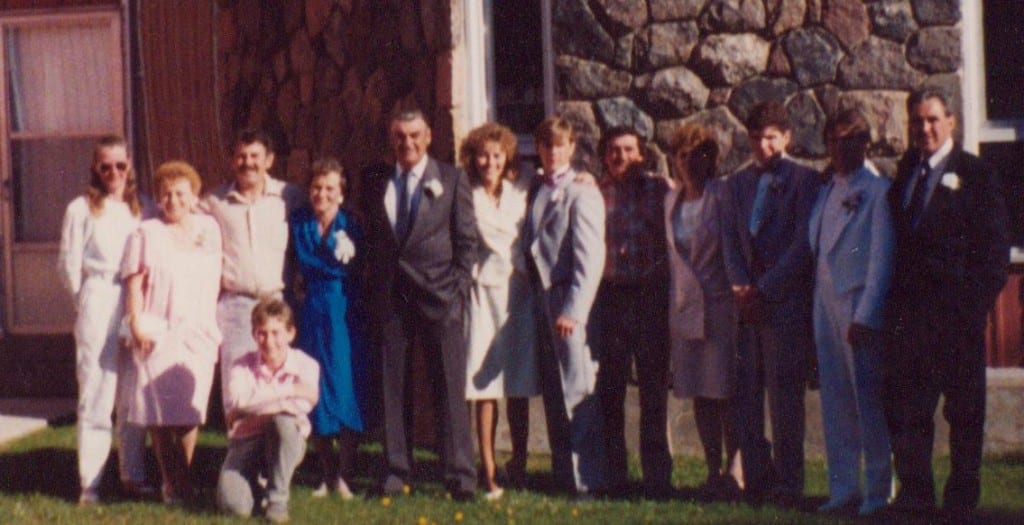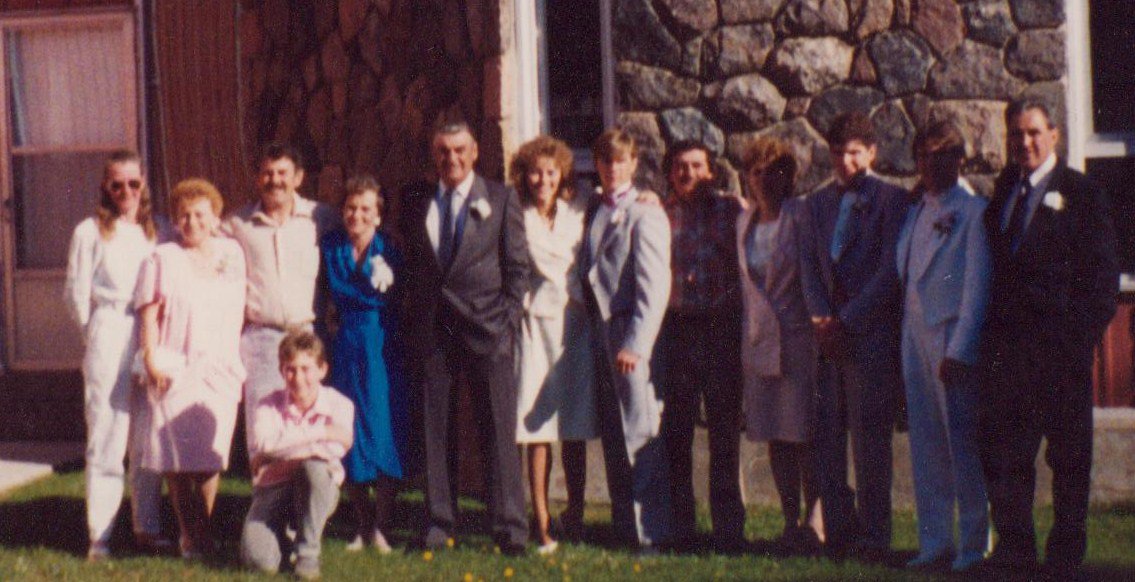 Categories: Random Posting